Maryland Lottery and Gaming has announced a targeted launch date for online sports betting. The Sports Wagering Application Review Committee (SWARC) will meet on November 16 to award licenses. The goal is for online sports betting in Maryland to launch on Thanksgiving, which would be November 25th. The expansion of sports betting in Maryland could happen next week.
Turkey Day brings sports betting online
Originally, SWARC was supposed to meet on November 21st. The committee members, after consulting with Taft Stettinius & Hollister and Spectrum Gaming Group, agreed to step up the pace with an earlier meeting. Ten mobile sports betting licenses will be considered at the meeting. SWARC will vote on these candidates after the review.
"Our focus for this meeting will be mobile candidates who have been qualified by MLGCC," said Thomas M. Brandt, Jr., president of SWARC. "We will have further awards review meetings as SWARC and our advisors continue to review applications and our next scheduled meeting is on the 14th December. Mobile wagering will account for the majority of sports betting revenue and we are keen to allow the Maryland enter that market".
It is very likely that several applicants will obtain licenses during the meeting. Thereafter, successful applicants will be required to meet final operational requirements and work with Maryland lottery and gaming personnel.
Once operators can prove that the products are compliant with the standards, the final approvals will come. This will allow online sports betting on Maryland within the state. Operators that have been granted approval by SWARC are likely to be qualified to launch in the old line state. Locals can assume those announced this week will also complete the final hurdle.
"Our staff have been in continuous contact with these mobile sports betting companies and have already guided them through many of the necessary steps," said John Martin, Maryland Lottery and Gaming Director. "The last hurdle is for them to have controlled demonstrations, and the award of the licenses by SWARC on Wednesday would pave the way for that to happen."
Below is a list of the sports bets that will be considered during the meeting on November 16:
Sports betting candidates
BetMGM Maryland Sports LLC
Crown MD Online Gaming LLC (DraftKings)
CZR Maryland Mobile Opportunity LLC (Horseshoe Casino Baltimore)
Greenmount OTB LLC
Long Shot's LLC
Maryland Stadium Sub LLC (Washington Commanders)
PENN Maryland OSB LLC (Hollywood Casino Perryville)
PPE Maryland Mobile LLC (Live! Casino and Hotel)
River ship on the Potomac
Countdown to launch
With the date set, locals now have a clear indication of when sports betting on Maryland will go live. Local betting enthusiasts are probably days away from seeing online sports betting accessible across the state.
Initially, the target for the launch was late November or December. Now the locals have a direct target date. If all goes to plan, the Marylanders will be betting on Thanksgiving football games from the comfort of their homes.
MARYLAND'S BEST ONLINE SPORTS BETTING SITES
$200 free
Maryland Early Enrollment Offer
Maryland Early Enrollment Offer:
$200 free sports bet
MORE $100,000 Free Sweepstakes
Request: Click Sign Up Now
2
Maryland Early Enrollment Offer
Maryland Early Enrollment Offer:
$200 free sports bet
Request: Click Sign Up Now
3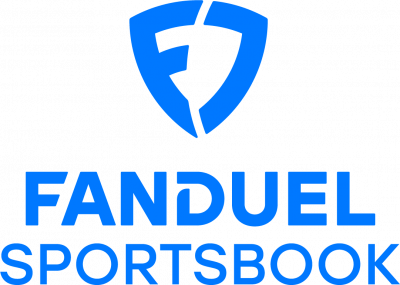 Maryland Early Enrollment Offer
Maryland Early Enrollment Offer:
Free $100 Sports Bet
Free 3 months of NBA League Pass at launch
Request: Click Sign Up Now
4
$200 FREE
Maryland Early Enrollment Offer
Maryland Early Enrollment Offer:
$200 free sports bet
PLUS 5 $100 Second Chance Bets
Use promo code: BETBONUSMD